Common pitfalls for Dutch Entrepreneurs entering the US market
Edwin Hengstmengel, partner Endeit Capital, US trip to New York City, June 2022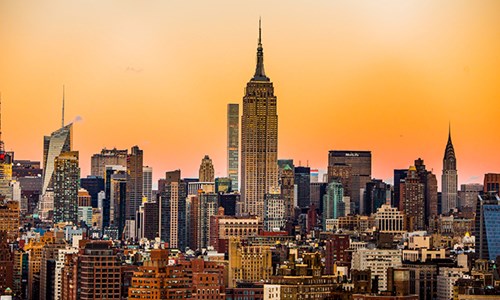 Together with my friend Bas Langelaar from Vectrix and colleague Ilan Goudsmit, we created beautiful days in New York City with a fantastic group of entrepreneurs sharing ambition to start in the US. Hey, some have already started! We visited wonderful Dutch entrepreneurs in NYC, visited Left Lane Capital, went to Nasdaq, and received various speakers at the Dutch consulate. The trip ended with a drink for Dutch entrepreneurs and investors in NYC at the rooftop bar of our hotel citizenM hotels Bowery. What an energy, I went home full of inspiration.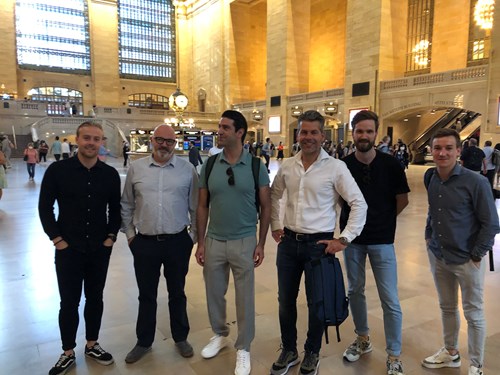 If you missed both this trip and our US Masterclass webinar earlier this month, no worries!
Before departure we hosted a really interesting session from WeGrow International's Head of Markets Wolfgang Langeder and Head of Academy Cassandra Many. They gave some great insights into the differences between European and US markets and how to avoid common pitfalls. We've captured the main talking points below and I included some lessons learned during the trip.
Expanding to the US: what do you need to know?
More than 90% of startups fail in the US. For European entrepreneurs and founders looking to expand in the country, it is not simply a case of replicating their existing business model in a new location. There is a multitude of cultural and practical differences to consider. Putting in the preparation is essential if you want your US expansion ambitions to become a reality.
1 Understand that success at home doesn't equal success in the US
It is difficult to gain traction in the US. Compared to many European markets, it is fiercely competitive and fast-paced. Don't underestimate the distance to market. Without careful planning, you risk jeopardizing the success you have achieved in your home market.
2 Research your target market
The US consumer does not act like a European consumer. This starts with the basics - chocolate in Europe is not as sweet as it is in the states, for example. The legal framework can also play a significant role in driving appetite. In the Netherlands, many tech companies thrive on their clients' need to be GDPR compliant, while in the US this legislation does not apply. Do your research to make sure you understand the nuances of your target market. Will there be customers where you're going?
"Not having an adequate market need is the number one reason why startups fail," explains Wolfgang Langeder. "We see a lot of companies fail in this way, especially in the first couple of months."
3 Pick the market within the market
The US is a huge country with a lot of subcultures. New York is very different from Texas in terms of customer profile, industry know-how and time zone, for example. "A product might be killing it in one area and fail in another," says Cassandra. "Keep in mind the regional cultures, also the added complication of time zones as you move to the west."
4 Recognise and rationalise the financial costs
The US market is very expensive and there is a high burn rate. "It's easy to pay $200,000 a year for a commercial lead in the US" say some Dutch entrepreneurs we visited. "To get a proper office you will need to allow a lot more than you do in Europe." In New York City, it is often wise to invest a little bit more in property with a good name. WeGrow has clients that are registered at the Empire State and Chrysler buildings, for example. "They only have tiny offices there but it's good to build trust and then approach clients in the US."  On the other hand, can you afford to pay the rent in San Francisco or New York? Is it worth opting for an office in Delaware where you will pay much lower income tax? What will work best for your situation? Ping Bas Langelaar if you like to learn more here.
5 Be ready for tough competition
Competition is fierce in the US and conducting business often involves lawsuits, dirty campaigning or social media smears. It's a good idea to find out who is financially behind your competition. If they have a lot more money than you it's going to be a really tough fight for the same customers.
6 Build a cohesive internal culture
Setting up shop in the US, you will have your team here in the European headquarters and your first new hires in the states. It can be hard to integrate that team culturally and keep them motivated from a distance. How will you support teams that are six or nine hours behind you? Attitudes to business, in how feedback is delivered, expectations on email response times and organizational structure. Some wise words from Annette van der Feltz "In the US, it's more hierarchical, while Dutch companies tend to have a flatter structure. In the US we are more about demonstrating capabilities while in the Netherlands it is more about building relationships."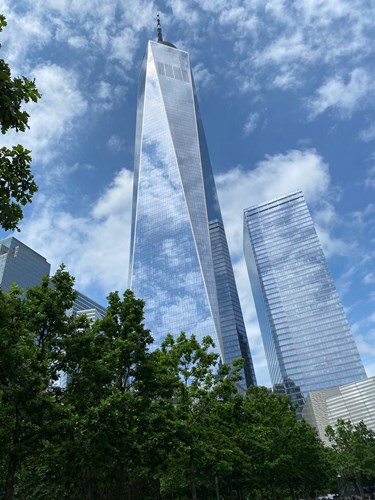 7 Understand employment law differences
Employment law is an important topic. At-will employment in the US can be a benefit because no notice periods mean you can hire people quickly. By the same token, they can leave your company more easily. How can you bind them to your company without a contract? Can you give them shares or other long-term benefits, such as healthcare, that will incentivize them to stay at your company?
8 Encourage diversity
Diversity is very important to US consumers, especially in NYC, so it's vital to have representation in your workforce. Think about how the job description might alienate certain people and look outside the normal places to hire your team. There are agencies for diversity recruitment in the US, such as the Black Working Women of America Association.
As part of its service, WeGrow offers a 'go to market' plan which sets out all the different soft elements of a US launch. From the kind of Visa you need, to the differences in pitching style, there are many aspects to consider.
Their advice in a nutshell? Choose your focus wisely, adapt your strategy accordingly, and always be conscious of cultural differences.