Lean Startup Summit Europe
Lean Startup Summit brings the big ideas from Eric Ries's books off the page to show how organizations are making them real around the world. Alongside keynotes and case studies, we offer workshops and mentoring sessions at Lean Startup Summit where you can have more immersive experiences, breaking off a chunk of the practice and working through it with our seasoned experts. The learnings you come away with happen on all levels, from the inspirational to the personal.
DAY 1 Workshop & Tour Day  (Tuesday March 20)
In-depth workshops for corporate innovators, with practical sessions on building the modern company around entrepreneurship and continuous innovation. Applying the Lean Startup methodology in practice. A guided tour of Amsterdam's finest startups, accelerators and corporate innovation hubs.

DAY 2 Conference & Day (Wednesday March 21)
Inspirational keynotes by international leading experts, seasoned practitioners and founders of fast scaling startups. Roundtable debates and networking. 
More info If you want to receive the link to the discount tickets please register (button on this page)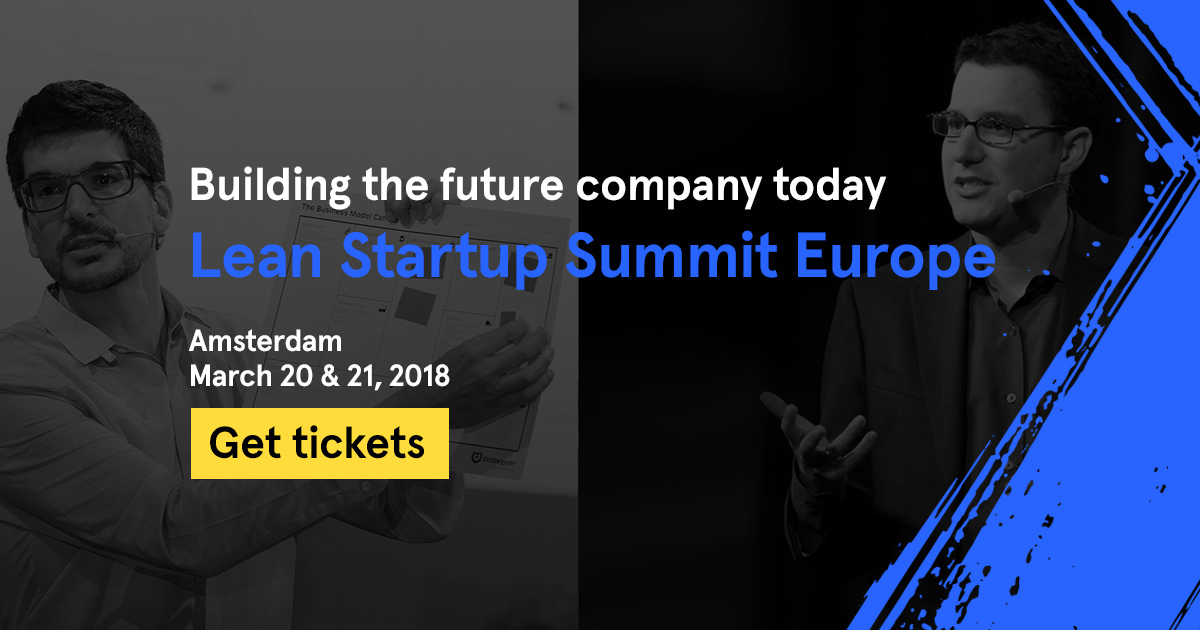 Lean Startup Summit Europe
B.Amsterdam, 763A Johan Huizingalaan
Dinsdag 20 maart 2018
Woensdag 21 maart 2018
10% discount
De inschrijfdatum voor dit event is inmiddels verstreken.
Alle evenementen