Dutch networking drinks in Boston
Vectrix and Endeit Capital are visiting New York City and Boston with a group of Dutch VC/angel investors and founders. 
We invite the Dutch and US Venture Capital en scale-up community in Boston for a drink on the terras of our hotel citizenM North Station. Please sign up with button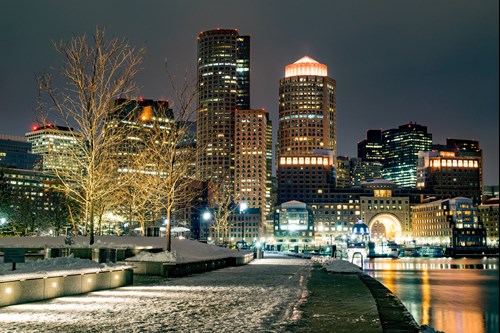 About Vectrix 
Vectrix (Amsterdam, 1997) supports startup and scale-up companies in the Netherlands with funding and international growth. We offer international companies a soft landing in our Amsterdam Hub. We have in house support services like R&D subsidies and (tax) incentives, tax advice, accounting and payroll. We organize business trips for Dutch startups, scale-ups and VC's to tech events and tech hubs in Europe and the US. We invest in early stage Dutch tech startups between $100K - $600k. We help them grow and prepare for a series A round. During this trip we will visit some of our clients, business partners and meet new relevant people.
About Endeit Capital
Since 2006 venture and growth fund Endeit Capital invests in Software as a Service, Fin tech, marketplace and Artificial Intelligence companies. With three funds Endeit has raised around €600 million and invested in 40 companies such as Amberscript, Bux, Hubs and Parcellab. Endeit achieves leading positions with its portfolio companies through internationalisation, organic growth and buy & build and has sold successfully 30 portfolio companies. Endeit Capital supports ambitious European scale-ups with capital between €5 million and €25 million. We operate from three offices in Amsterdam, Hamburg and Stockholm. With this trip we want to reach out to US Venture Capitalists and see how we can cooperate.
Dutch networking drinks in Boston
citizenM
Thursday, September 28, 2023
6:00 PM - 8:00 PM
gratis voor genodigden
The entry date for this event has passed. You cannot sign up anymore.
All events
Events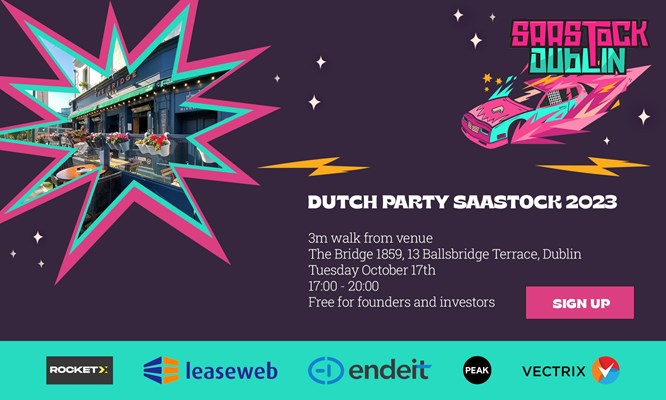 Dutch Party SaaStock 2023 in Dublin
The Bridge 1859, 13 Ballsbridge Terrace, Dublin
Tuesday, October 17, 2023
5:00 PM - 8:00 PM
Free for founders and investors
All events